2020 put a halt on some of the Foundation's events and programs that were planned for the year. However, our Foundation Board and the Community Relations Officers quickly adapted by collaborating with our amazing community partners and donors. With their support, we were able to gather resources and plan some events throughout the year. Here are some highlights of our recent holiday events:
2020 COVID-19 Resident Impact Report
 Supporting and providing necessary assistance, connections, and resources in time of need was critical and life sustaining. From providing meals, financial assistance and relief, and other free or reduced cost programs has been the priority. Here is a snapshot of the positive impact we have had on our residents in the year of 2020: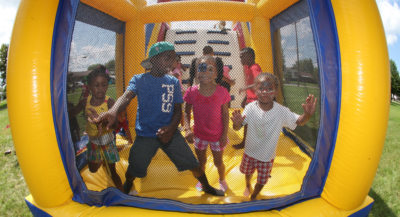 Residents Old And New Gather for Community Days
Each summer, The KBK Foundation, development partner of KBK Enterprises, sponsors Resident Community Days at residential sites that are owned and managed by KBK Enterprises. These festivals introduced three years ago, are a unique way for young and old to interact, fellowship and meet new residents that have joined respective communities at Garfield Commons, Pittsburgh, PA, The Heritage, Columbus, OH and The Foster House, Washington, DC.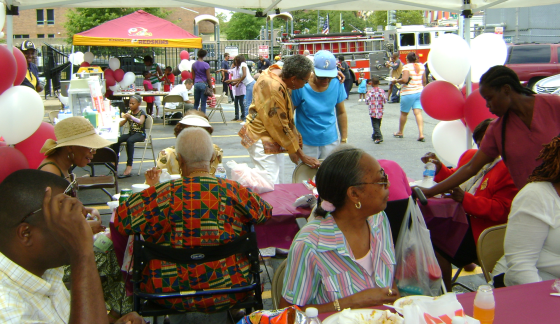 Residents gather for a day filled with laughter and smiles, dancing, eating, and games. Various activities are available at each of the sites such as sack racing, art projects, video game trucks, facing painting and dunk tanks. However it is the instituted partnerships made by The KBK Foundation with non-profit entities and agencies such as the Allegheny Bomb Squad and Columbus Fire Department that prove to be a "big hit" with our residents. Participating vendors such as Molina Healthcare, Nationwide Children's Hospital, Gateway Health, and UPMC Children's Hospital provide free screenings to residents at these events. Our much needed team of KBK staff members and volunteers continue to make our community days for our residents, young and old, a huge success.